Zhiyun Molus G60 60W Pocket COB Light
MOLUS G60 makes professional lighting much more simple for everyone with 60W high power output supported by the innovative cooling technology. Serving as an universal film light, G60 ensures your creation is no longer limited to the site, space and time.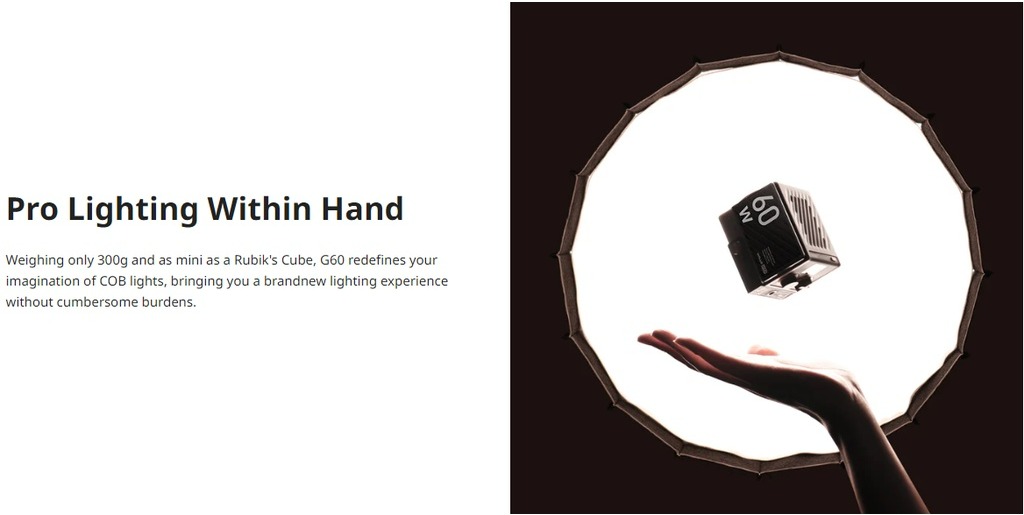 Pro Exterior Lighting
Supported by ZHIYUN self-developed discharge technology, MOLUS G60 is always ready for a 100% output to firmly back you up. The convenient storage facilitates a fast lighting setup anytime, anywhere, enhancing your efficiency at both interior and exterior scenarios.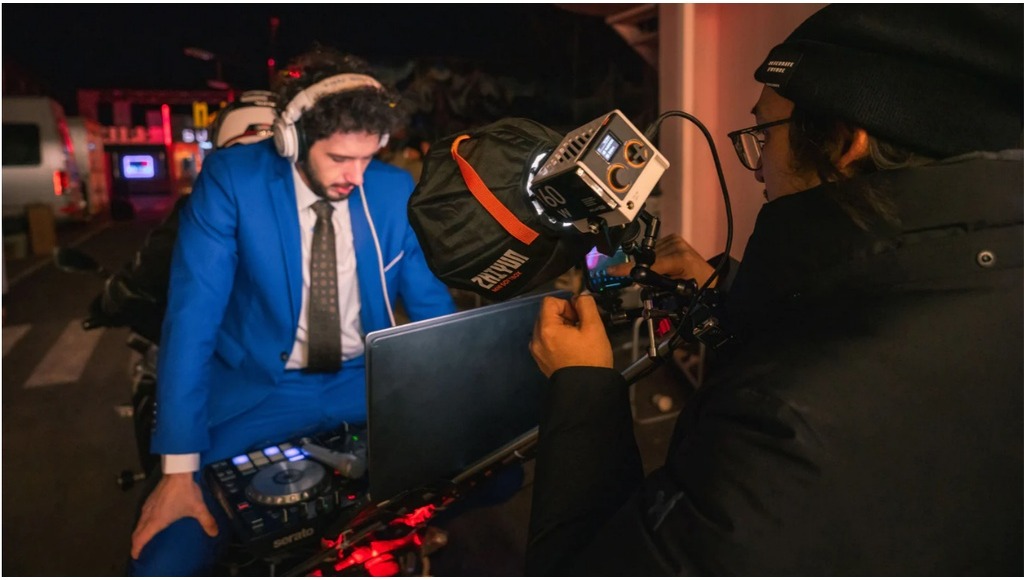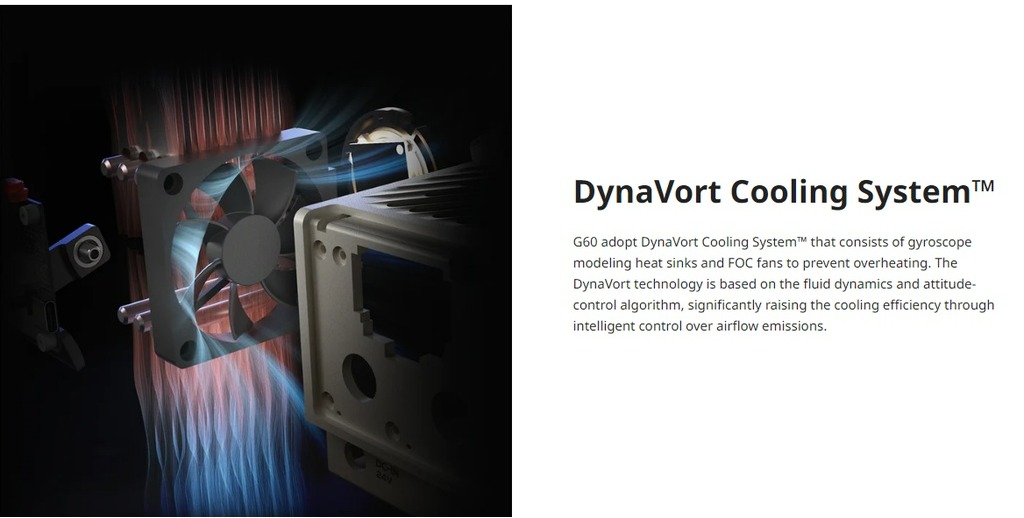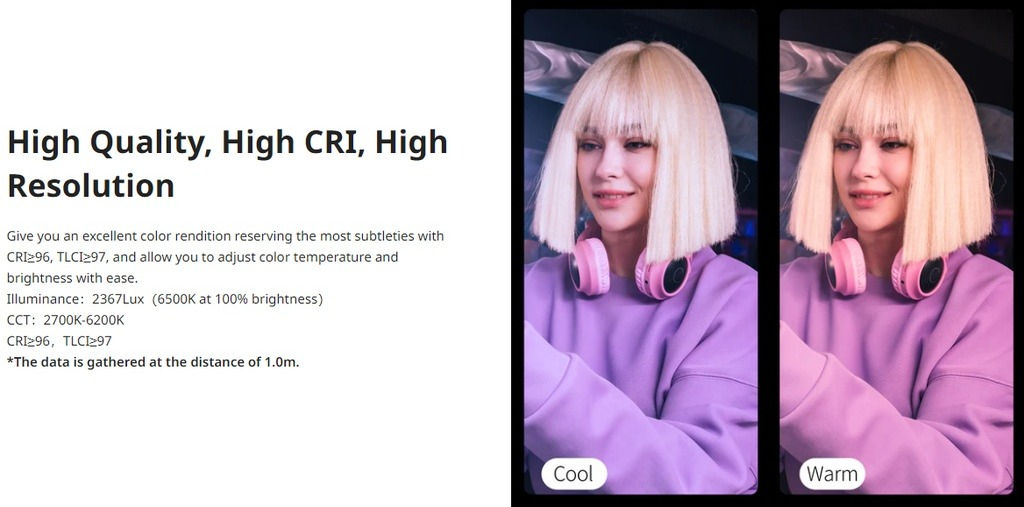 ZY Mount for Versatile Scenarios
The ZY mount ecosystem is designed for multiple scenarios such as portrait photography, still-life photography, close-ups, TVC, and interviews, unleashing your full creativity with dedicated modifiers as well as Bowens-mount accessories.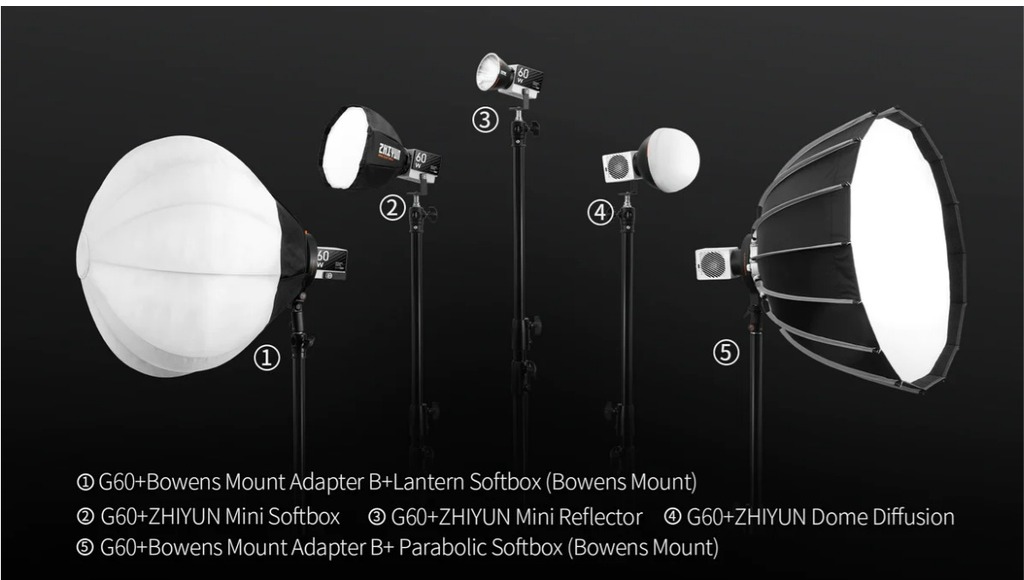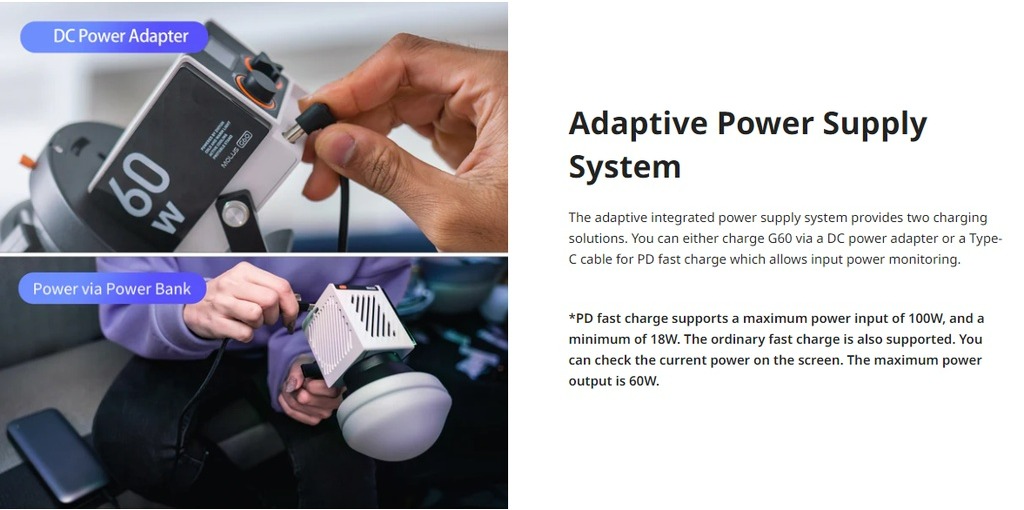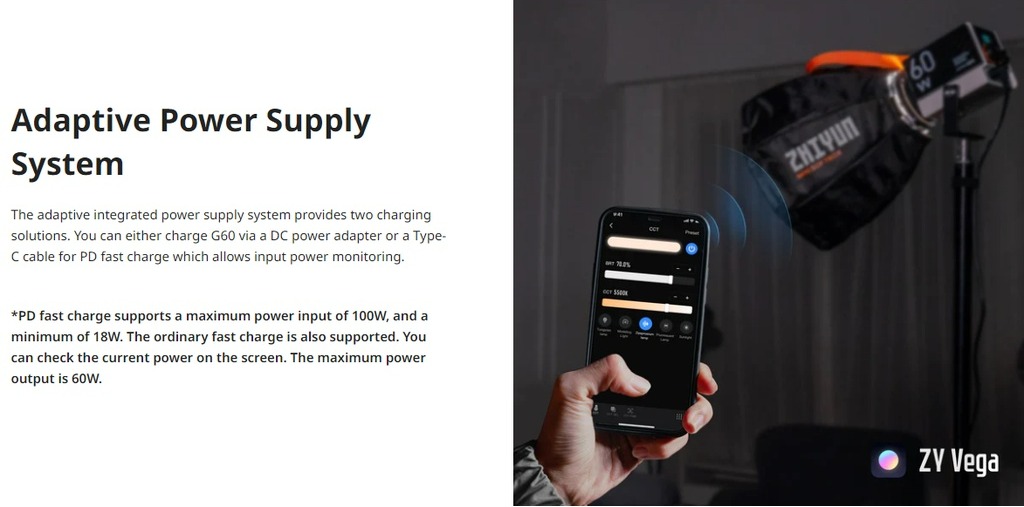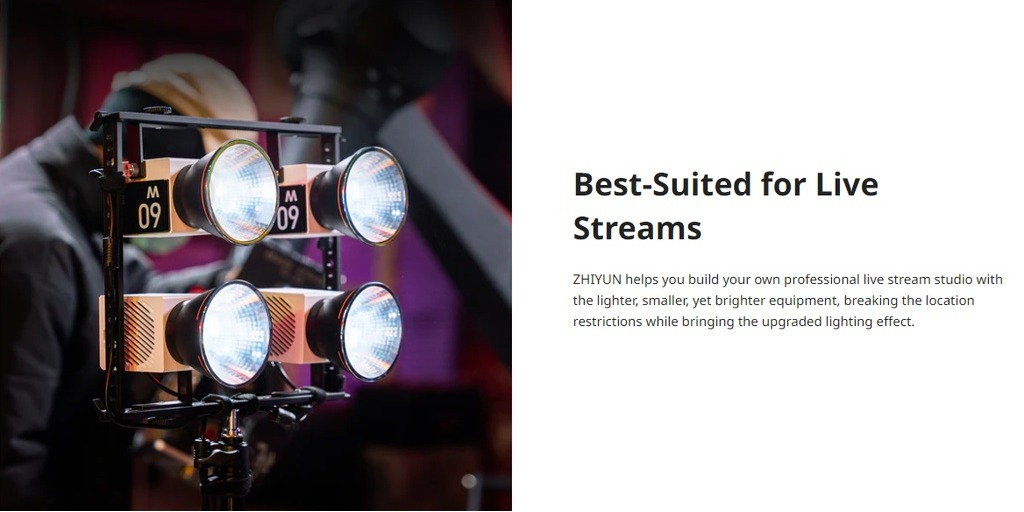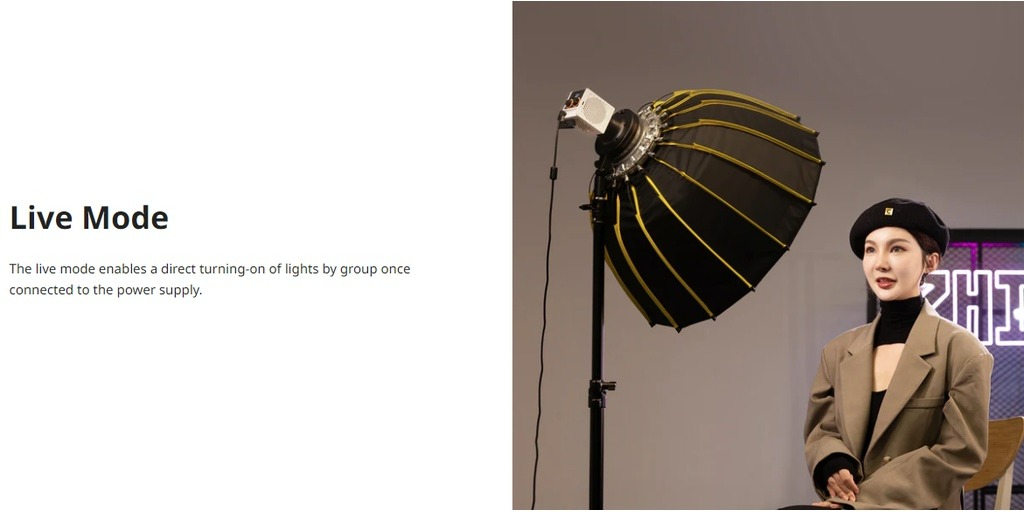 Tech Spec
Output Power : 60W
Cooling Method : Active Cooling
Power Adapter Operation Voltage : AC100V~240V(50/60HZ)
Operation Voltage : DC 24V,PD ≥9V
PD Input Power : ≥18W
Color Temperature : 2700K~6500K
Brightness Adjustment Range : 0~100%
CRI (RA) : ≥96
TLCI : ≥97
Illuminance In 6500K/100% Brightness (1 meter): 2376
APP Control Method : Bluetooth
Power Supply Method : PD adapter, power adapter
Operation Temperature : -10℃~40℃
Extension : 1/4 General Threaded Hole
What inside the box :
Standard Package
1 x Zhiyun Molus G60
1 x Zhiyun Mini Refelctor (ZY Mount)
1 x Dome Diffusion (Small)
1 x Power Adapter
1 x Power Adapter Organizer Bag
Combo Package
1 x Zhiyun Molus G60
1 x Zhiyun Mini Refelctor (ZY Mount)
1 x Dome Diffusion (Small)
1 x Zhiyun Mini Softbox (ZY Mount)
1 X Bowens Mount Adapter A (ZY Mount)
1 x Power Adapter
1 x Storage Bag
1 x Handheld Tripod
1 x Power Adapter Organizer Bag